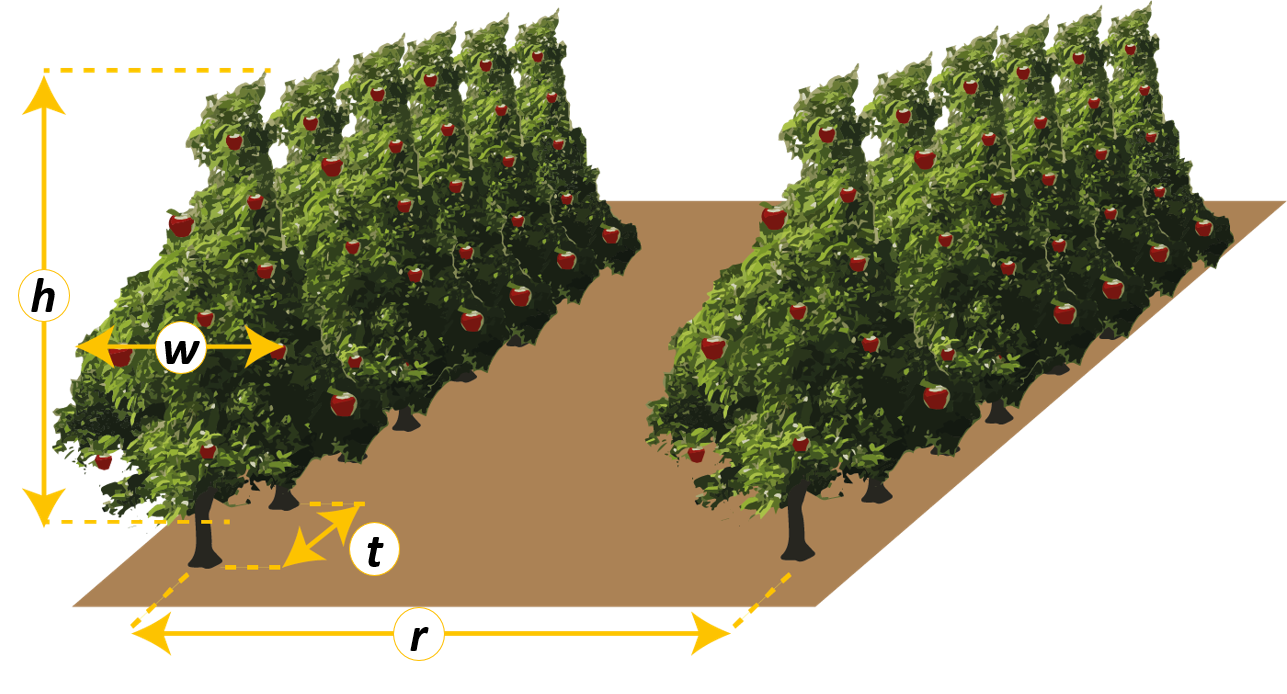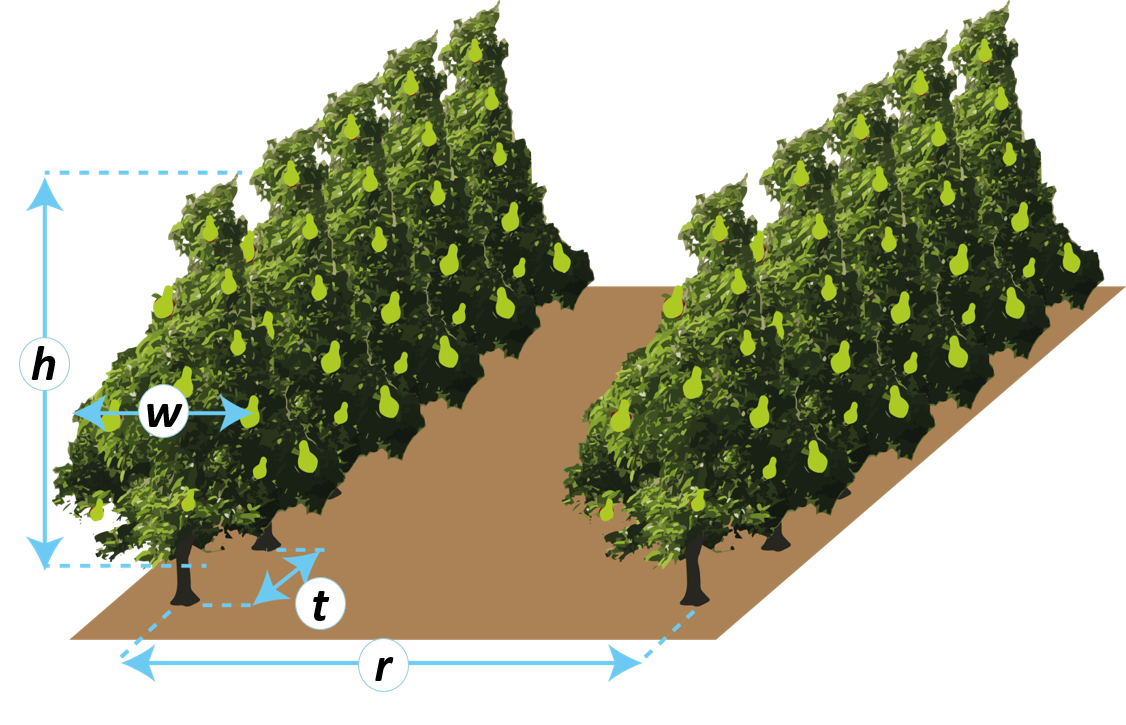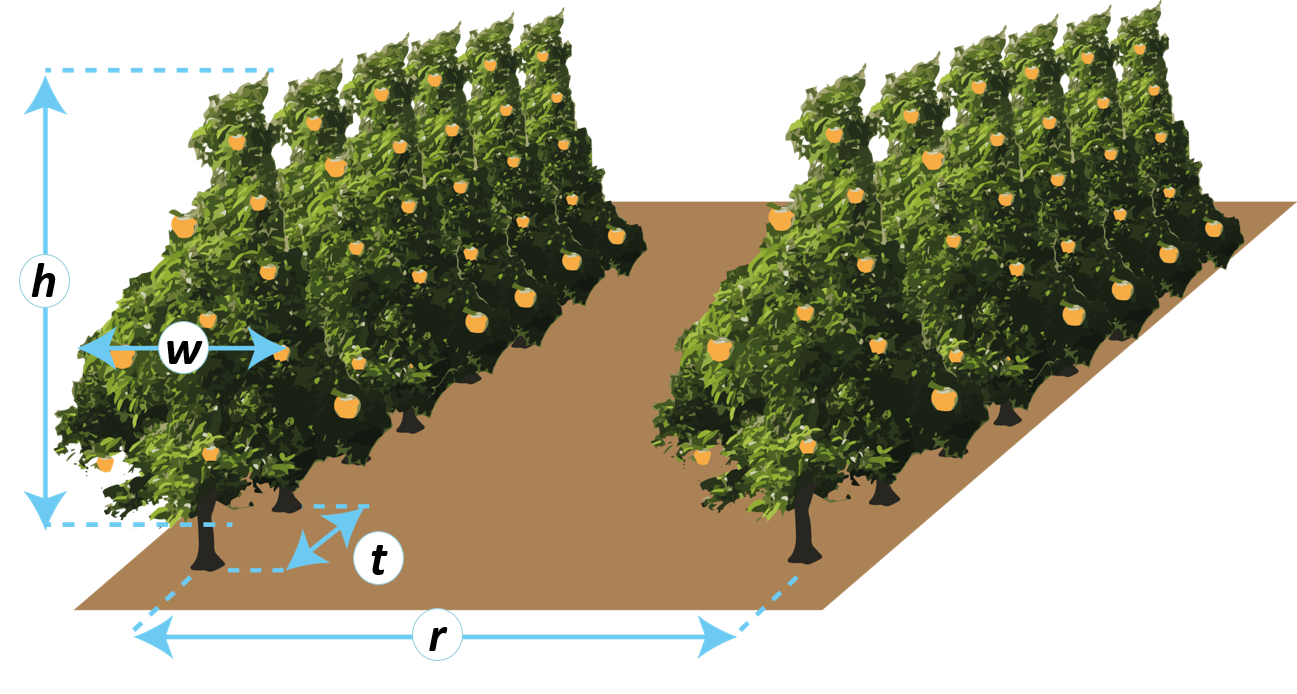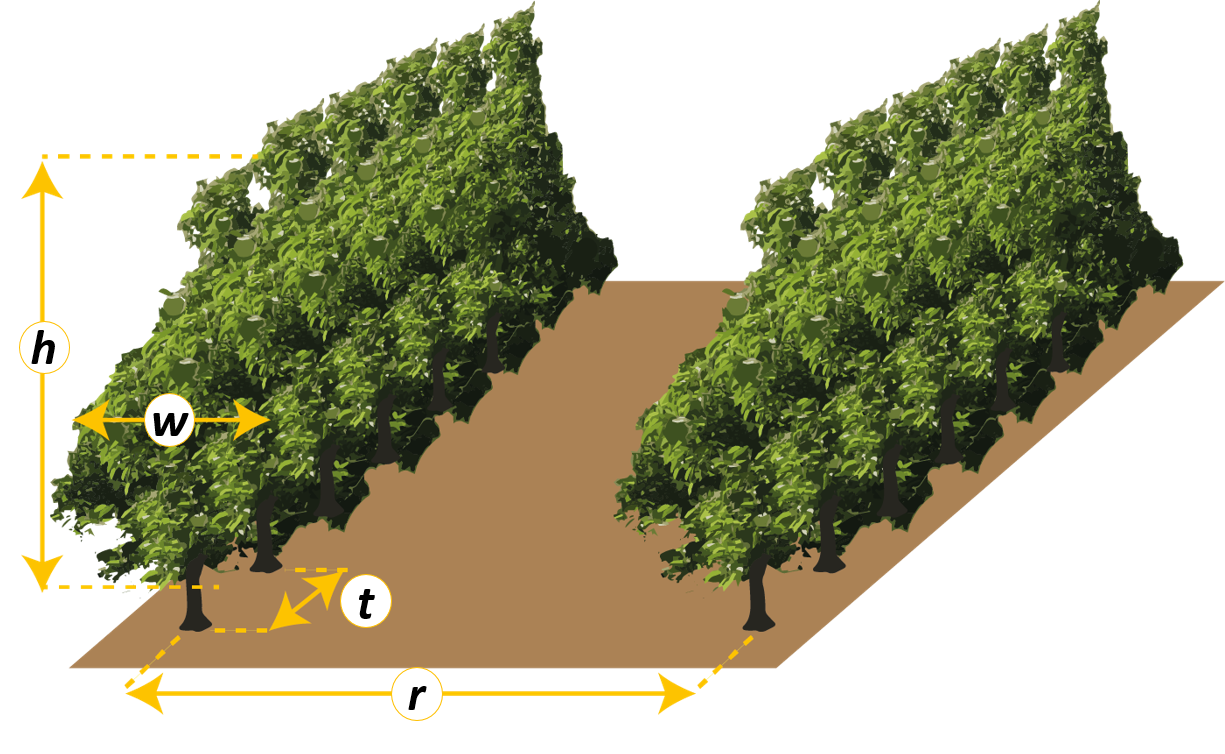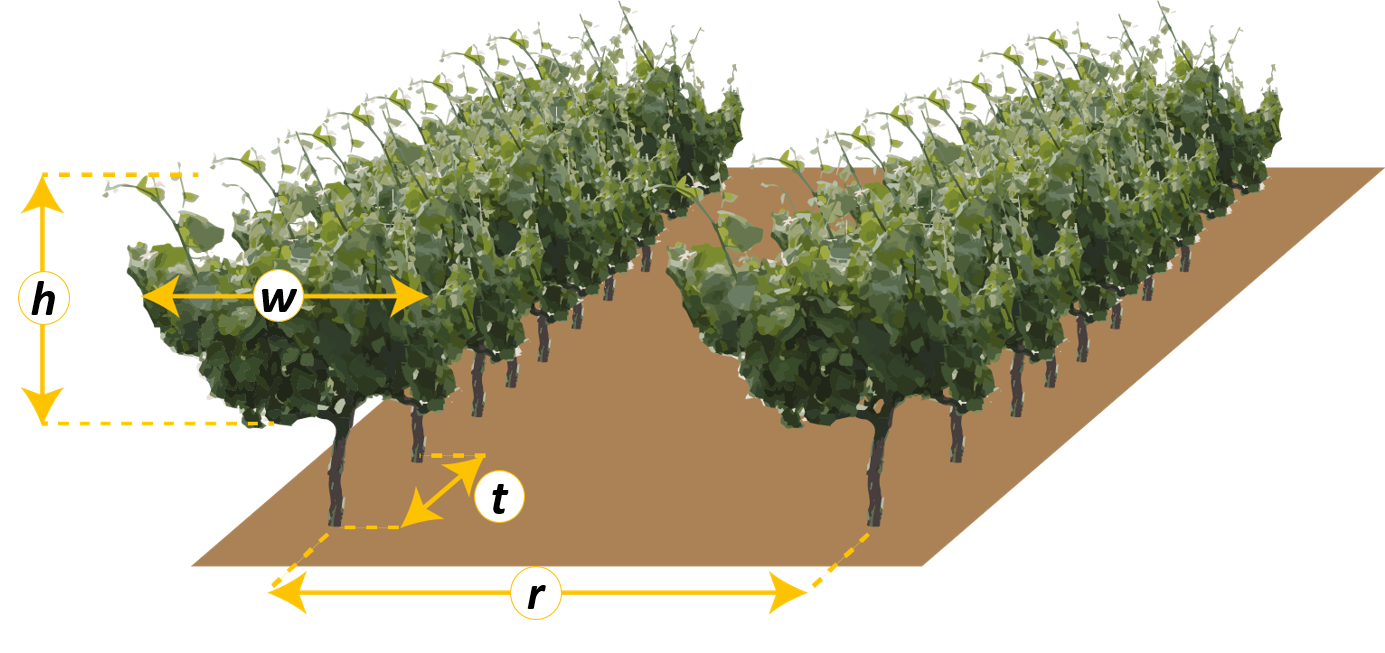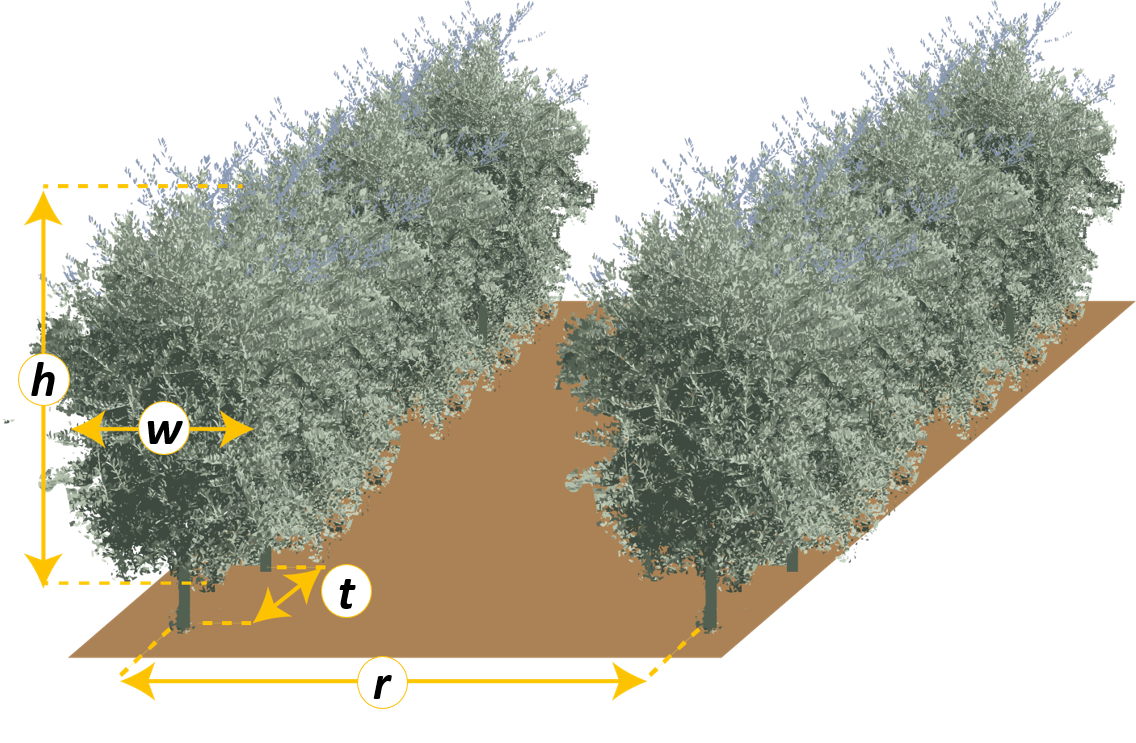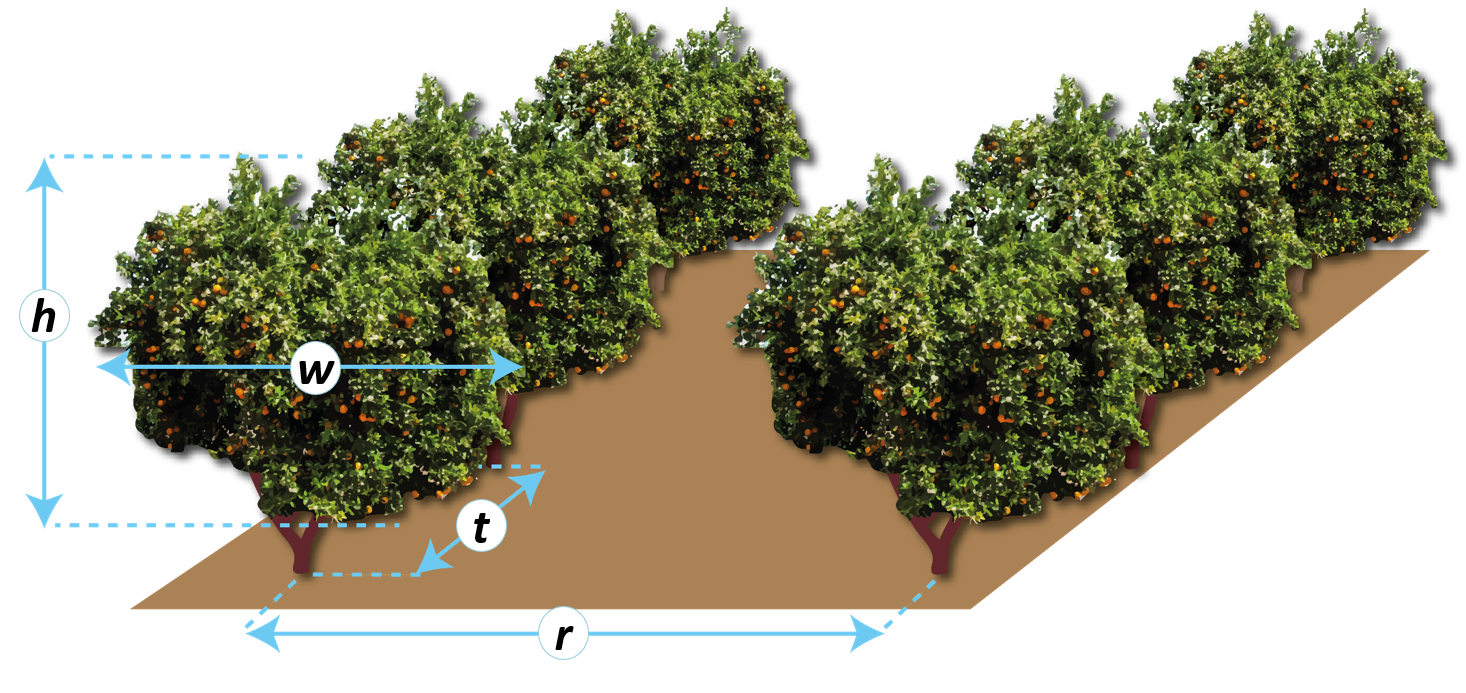 t: tree spacing (m) – Enter value (admit decimals)
r: row spacing (m) – Enter value (admit decimals)
h: canopy height (m) – Select one of the proposed intervals
w: crosswise mid-width of canopy (m) – Select one of the proposed intervals
h: canopy height (m) – Select one of the proposed intervals
w: mid-width of canopy (m) – Select one of the proposed intervals
Select one of the proposed types. Sprayer determines the efficiency of the application. See the efficiency value for different types of sprayer in the section DOCUMENTS from the home page.

Once the choice is made, sprayer is qualified by a colour depending on its efficiency.
Fruit, almond, olive in hedgerow
Standard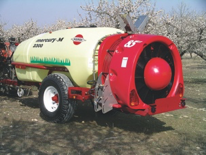 Deflectors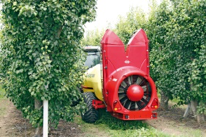 Citrus
Standard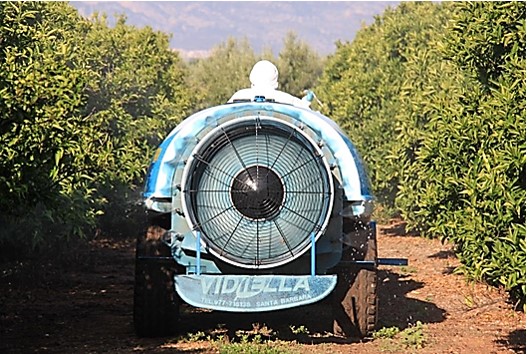 Isolated trees orchards
Standard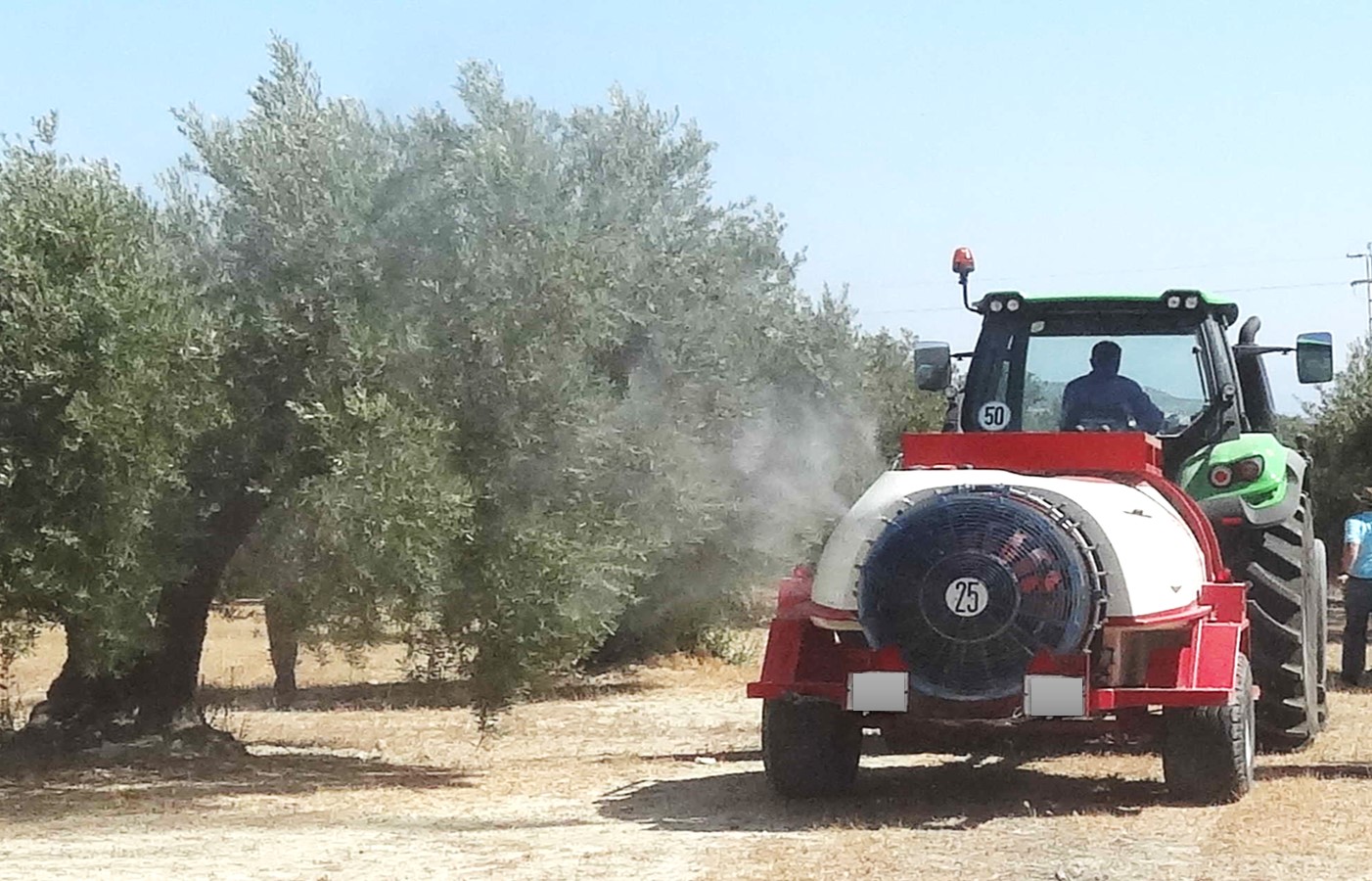 Grapes
Standard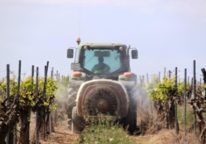 Deflectors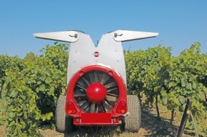 Multi spout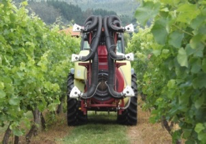 Vertical booms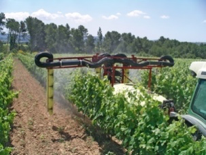 Recycling tunnel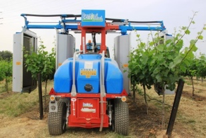 Select from one of the proposed intervals.
The plant density is calculated from above values using the following expression: 10000 / (tree spacing * row spacing).
Leaf area index (LAI) is a dimensionless value defined as the one-sided green leaf area per unit ground surface area (ha/ha). Its value is estimated from the row spacing, the canopy height, the crosswise mid-width of canopy and the growth stage. In the section DOCUMENTS from the home page is a document which explains the procedure for the calculation of the LAI from the aforementioned parameters.

1 full row

2 full rows

3 full rows
Enter the maximum capacity of the main sprayer tank in litres (no decimals).
Select the option better representing the orchard.
Enter a commercial name or active ingredient or registration number (only authorized in Spain).
Enter the dose value and select the dose expression system: "(%) concentration", "product (kg or L per ha)", o "kg or L per 10.000 m2 de leaf wall"